WP-Invoice: Paypal Pro
Welcome to the WP-Invoice: Paypal Pro wiki!

Direct payments from your website
Add-on allows you to extend your WP-Invoice based commercial website giving the new payment option like PayPal Payments Pro.
With PayPal Pro customers pay without ever leaving your website. This is a key difference between PayPal and PayPal Pro. WP-Invoice PayPal Pro add-on is the best option if you need to process payments directly on your site in a few seconds to get the best user experience.
Get started
Installation & Setup
New payment option appears once you install and activate WP-Invoice PayPal Pro add-on:

Make PayPal Pro active and scroll a bit down. The following section contains all gateways settings as well as PayPal Pro: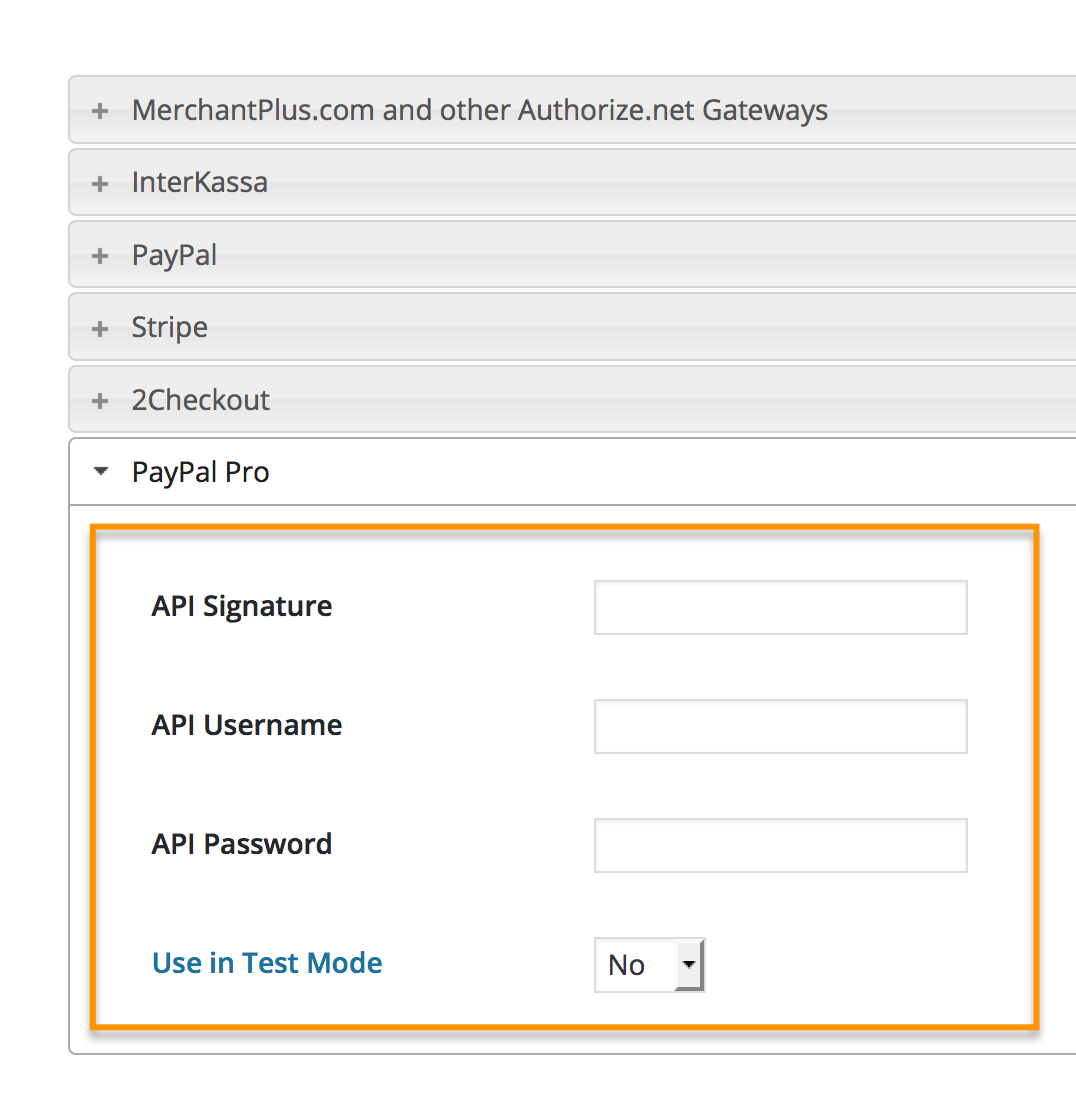 Get your API Signature, API Username and API Password from your account on PayPal. Select whether you need to use Test Mode or not and click Save Settings button below.
That's it. Now when creating a new Invoice you see PayPal Pro option as available:
Use PayPal Pro when creating new invoice